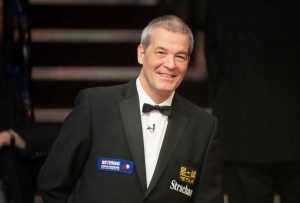 ---
Jan Verhaas (born 5 October 1966) is a Dutch snooker and pool referee. He was born in Maassluis, South Holland, and now lives in Brielle.
His first professional match as a snooker referee was in 1993 (between Tony Drago and Steve Davis).
In 2003 he became the first man from outside the United Kingdom to referee the final of the World Snooker Championship.