Here is the video of the Cuestars Snooker Academy Training App getting a recommendation on the Snooker Legends 900 Series.
---
Joe Perry
CUESTARS is excited to announce that snooker professional Joe Perry has accepted an invitation to become our first ambassador.
The world number 28 described the role as an "honour" and reckons our organisation that runs grassroot tournaments across central southern England is a "model that many should try to emulate".
Perry, 48, has been a professional for 31 years – and counting. He was the guest professional at the Cuestars Under-21 Championships Day in 2015 and 2022.
He said: "It is an honour for me to be asked to be an ambassador for the amazing Cuestars.
"I've always been very keen to follow amateur snooker, especially at junior level, because – of course – it's where most of us start that special journey.
"Cuestars is probably the best example of junior snooker from beginner level to almost professional standard and is a model that many should try to emulate. That's why it was a very easy decision for me to take on this role as ambassador.
"I will seek to give advice, guidance and encouragement to all the players involved and hopefully be part of the incredible journey of becoming a professional snooker player.
---
Michael Holt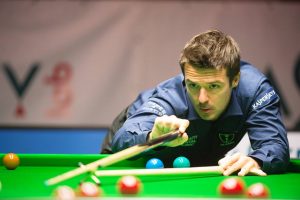 Check out the Cuestars Snooker Academy. It's a great way of testing yourself during solo practice, which can help drag you up to the next level.
Michael Holt (World Ranking event winner and World Snooker coach)
To find out more about Michael Holt Snooker Coaching click: Facebook | Instagram | YouTube
---
2018 World Seniors Champion – Aaron Canavan
I'd thought I'd try the Cuestars practice app. Must say I'm extremely impressed with the amount of routines and levels from beginner to professional, and you can record your progress and It is all entered into tables so you can see how you're doing and compare yourself to other players around the world.
Devised by world snooker coach John Hunter who is also a great player and top guy, I met John through World seniors snooker.
Membership costs only £5 a year and gives you full access to all the apps levels which is an absolute bargain. If you're struggling with direction and just aimlessly hitting balls around in practice then this will definitely help you focus your practice time and give you a goal when you practice, something that is vitally important if you want to improve your snooker.
---
STR8AIM – Vincent Tate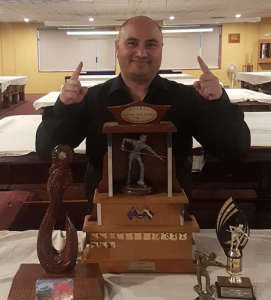 Vincent Tate recommends using the Cuestars Snooker Academy routines with STR8AIM to play like a pro.
STR8AIM prevents incorrect wrist movements, head movements and elbow movements.
Train anywhere with the G5 (shown below) giving you instant feedback while training correct muscle memory 100% Guaranteed.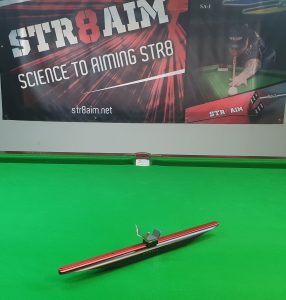 ---
World Women's Snooker – Rebecca Kenna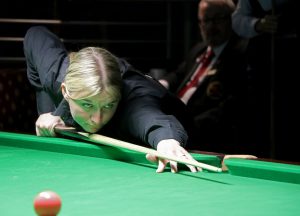 Rebecca Kenna who's one of the leading players on the World Women's Snooker Tour, runs Cue Sports Yorkshire and is a Level 2 World Snooker Coach recommends you check out the hundreds of drills, routines & snooker quizzes on the Cuestars Snooker Academy!
---
Tim Dunkley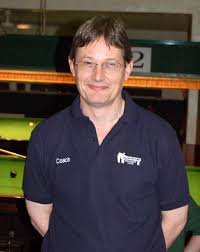 I have been using the Cuestars Academy Levels for many years now.
The exercises are great. The gradual increase in difficulty challenges the players. And the scoring system is perfect.
Kids, in particular, like to try to beat their best score – and eventually reach the magic 20 to move to the next level.
Tim Dunkley (World Snooker coach) Website
---
Vilius Schulte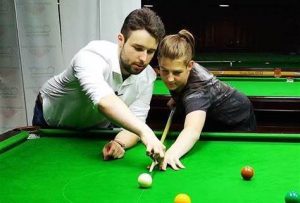 The Cuestars Snooker Academy drills provides focus, knowledge, fun and most importantly improvement about all areas in the game.
Vilius Schulte is a multiple Lithuanian Snooker Champion and is a professional European Billiards Snooker Association EBSA (level 2), TSG certified snooker coach. He has experience as snooker coach coaching players all around Europe and the world.
To find out more about Vilius and Schulte Cue Sports he runs click: Facebook | YouTube | Instagram
---
Terry and Wayne Griffiths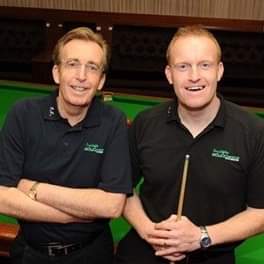 What John Hunter and Cuestars have done, and continue to do, is provide vital structure for young players to develop in both practice and competition.
Having a set of training routines that provide the opportunity for monitoring progress and encouraging intentional practice, gives each player a chance to gain confidence as they see results improve.
Building this confidence through structured practice should not be underestimated.
Players who follow the Cuestars system will feel ready to compete in competitions and they will be better equipped with skills that can allow them to bring their best game when it matters most.
We will use Cuestars' reliable and varied routines to help improve all round skill as we offer guidance to players trying to reach the highest levels of our SQ handicap system.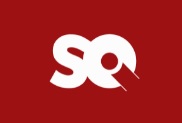 Terry Griffiths OBE and Wayne Griffiths
---
Nick Barrow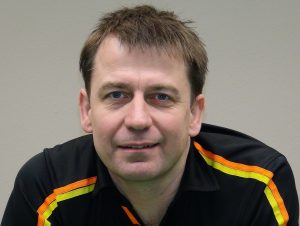 Nic Barrow (Founder – The Snooker Gym)

"I grew up idolising John Hunter's playing ability, knowledge, and dedication in the High Wycombe area.

Over the years I have enjoyed staying in contact with John as he is an old school classic snooker enthusiast.

I have admired greatly his Cuestars programme in this time, and view it as one of the best junior development initiatives in the world…"
Explore Nic Barrow's Beat Your Highest Break Club now so you can…

"GO From Where You Are, To Where You Want To BE"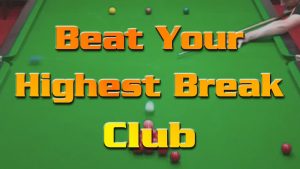 ---
Marc Lockley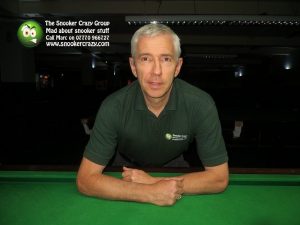 If you love your snooker then I recommend you check out the Cuestars Academy.
Whether you are just starting out, a regular club player or an advanced player there is something for everyone to progress their game.
The articles, quizzes and lesson levels are superb, it has to be the go to for every snooker player and snooker fan!
Marc Lockley of Snooker Crazy
Over 200 Snooker and Pool Cues, Cue Cases, Cue Tips & Snooker Equipment.
Videos, Blog Articles, Equipment Maintenance & Competition Templates on cue sports.
---
Gameskeys.net

There are thousands of Sports games on Google play store, but most of them are of low quality, apart from some premium sports games. As hundreds of games are published on a daily basis at Play store, some high quality games go under the radar that deserve more attention, that is why we have curated this list, these games will keep you busy for a long period of time.
GamesKeys has included the Cuestars Snooker Academy in their 'Hidden Gems'.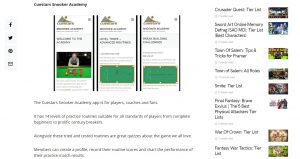 ---
Bradley Cowdroy
As a long serving member of the Cuestars family I've been lucky enough to witness it's amazing growth and success over the last few years.
The Cuestars Academy App has definitely contributed this success, especially during the lockdown with the fantastic quizzes for everyone to have a go at.
Many of the different routines put on there have also made their way to my own practice sessions. It's great I can now use my Bradley Cowdroy Snooker YouTube channel to add my own thoughts and demonstrations of the App's routines to aid other people's understanding and appreciation of them.
Bradley Cowdroy
2018 Home Internationals England Junior team captain, 2019 Dorset Champion and multiple times a Cuestars Under-21 Gold Champion.
---
Tessa Davidson – World Womens Seniors Champion and Level Two World Snooker Coach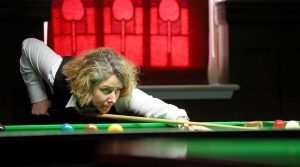 "Delighted to join Cuestars and the opportunities to enter more competitions and networking.
Also looking forward to working through some of the Cuestars Snooker Academy practice routines too!"
Tessa
---
Nigel Phillips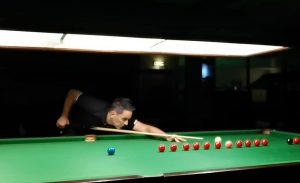 "I've been using the Cuestars Acadamy app now for approximately 4 months and it has truly changed my approach to how I practice my snooker.
Keen to get myself back into competitive snooker after a long break the app has helped to structure and focus my practice time to target weaker areas of my game.
The App keeps me motivated, is helping to better plan my practice sessions, helps to recreate pressure situations and as a result strengthens all areas of your game.
Already my consistency is improving and my enjoyment when solo practicing has increased too.
Thanks to John and the Cuestars team."
Nigel
---
David Tuckett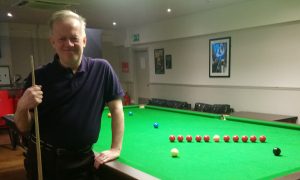 "After a 30-year gap in playing snooker, I took it up again in retirement. Before John introduced me to the Cuestars Snooker Academy, I mostly practised line-ups, but the challenges that John has developed not only make my practice more fun/interesting, they also address all aspects of your game: including long pots, playing from near/up against the cushion, and using the rest.
I'm a big fan and am slowly getting personal bests on all the silver challenges. Maybe one day I'll make the gold level … but not yet!"
Dave
---
Mark Ringham – South West Snooker Coaching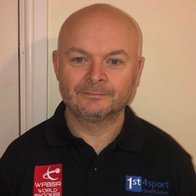 I am an accredited Sight Right coach and a qualified WPBSA snooker coach for adults and children. I also run South West Snooker Coaching.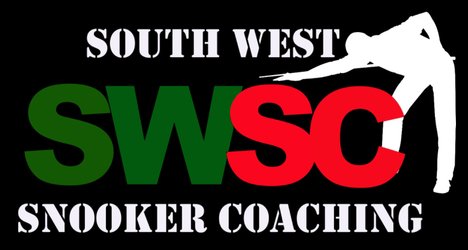 "I have recently joined cuestars academy website , fantastic site with great drills and practice routines Run by John Hunter. I would highly recommend joining guys"
Mark
---
Dave Laws – Cuestars Snooker Academy VIP member
I must admit John I love these routines.
One of the best things I have done and been involved in doing, it is really helping me with my positioning and loads of routines to try.
Not really seen my wife this week because of you tho ???
Dave
PS: Thankfully Dave's now spent some time with his wife!
---
Luk Simoens – Level 1 Chris Henry Certified Professional Snooker Coach Play Snooker!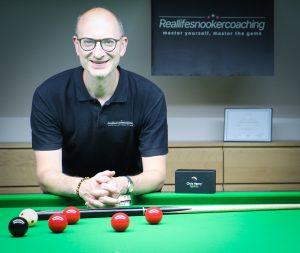 Testimonial for Cuestars Academy Levels Program
I highly recommend the Cuestars Academy Levels Program for anyone looking to improve their snooker skills. This well-thought-out program offers a balanced approach to skill development, catering to players of all levels. It adds excitement to coaching sessions and is a perfect fit for programs like Play Snooker! by the Belgian Snooker Federation. With its structured curriculum and engaging drills, it has been a game-changer for me as a coach and has greatly benefited my students. Don't miss out on this invaluable resource for snooker enthusiasts.
Luk Simoens
Head Coach Reallifesnookercoaching