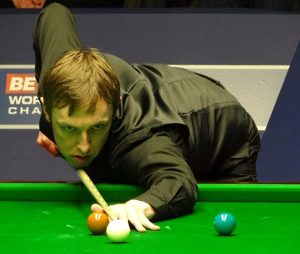 ---
Andrew Higginson (born 13 December 1977, Cheshire, England) is an English professional snooker player, currently living in Widnes.
After some success in amateur tournaments, he turned professional for the 2000/2001 season after finishing third on the Challenge Tour.
He is best known for being the surprise finalist of the 2007 Welsh Open.