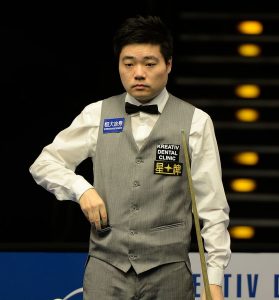 ---
Ding Junhui (born 1 April 1987) is a Chinese professional snooker player who has been considered the most successful Asian player in the history of the sport.
At age 15, he became the youngest winner of the IBSF World Under-21 Championship. In 2003, Ding turned professional at the age of 16. He has won 14 major ranking titles, including three UK Championships in 2005, 2009, 2019 and the Masters in 2011.
Ding who is a prolific break-builder, has compiled more than 500 century breaks including six maximum breaks.