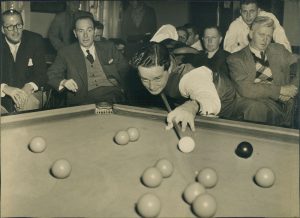 ---
Horace Lindrum (born Horace Norman William Morrell, 15 January 1912 – 20 June 1974) was an Australian professional snooker player.
The dominant snooker player in Australia, he lived in Britain for long periods and played in the major British tournaments. From his arrival in Britain in 1935 he was regarded as the second best player in the world, behind Joe Davis.
Horace Lindrum won the 1952 World Championship.