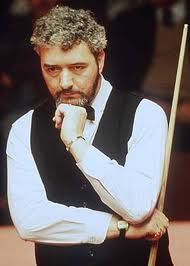 ---
John Virgo (born 4 March 1946) is an English former professional snooker player and more recently a snooker commentator and TV personality.
Virgo's snooker-playing fortunes peaked in 1979 when he reached the semi-final of the World Championship, and went on to win the 1979 UK Championship.
He is well known for shouting "Where's the cueball going?" during his commentaries.