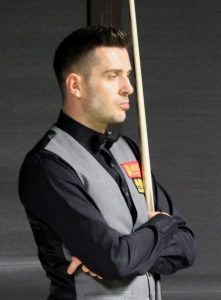 ---
Mark Anthony Selby (born 19 June 1983) is an English professional snooker player.
He has been World Snooker Champion three times and was number one in the world rankings for more than four years continuously. He has won 18 ranking titles.
Known as a patient, tough competitor with strong safety play, Selby is also a prolific break-builder and has compiled over 600 century breaks in his professional career.