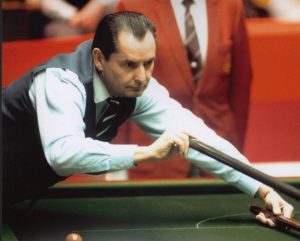 ---
Raymond Reardon, MBE (born 8 October 1932) is a Welsh retired snooker player who dominated the sport in the 1970s, winning six World Championships.
He is widely considered as one of the greatest players of all time. His dark widow's peak and sharp-toothed grin earned him the nickname "Dracula".
Reardon was world champion in 1970, 1973, 1974, 1975, 1976 and 1978, and was world runner-up in 1982.