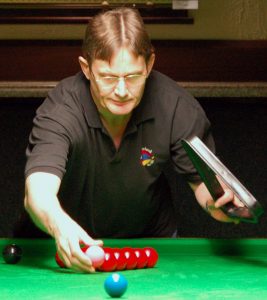 ---
Tim Dunkley is a World Snooker qualified coach based in Southampton, Hampshire. He specialises in helping beginners.
As well as snooker coaching, Tim is also a widely published freelance writer.
A former press officer for the World Ladies Billiards & Snooker Association, he is now press officer for Cuestars, which runs snooker tournaments across the South of England.