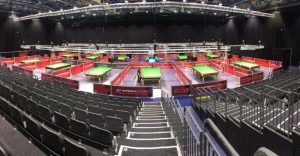 World Championship Qualifiers – BBC Article
---
Attempting to reach the World Championships in any sport is pressure enough.
But imagine if you knew you would make history by doing so. If you had the weight of an entire nation on your shoulders. If your career and livelihood depended on it.
Welcome to the World Snooker Championship qualifiers. A tournament within a tournament.