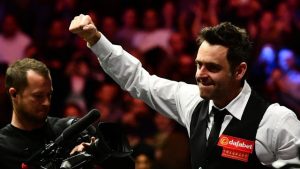 49 questions from a total pool of 147 will be randomly selected every time you have a go.
And you have just six minutes to answer them.
The four possible answers to each question carry zero, one, two or three points. You can have as many goes as you like to beat your break. But each time the questions may be different.
The maximum score is 147.
For those wanting to know what they got wrong, correct answers are shown at the end of the quiz.
Click here for Leaderboards and scroll down for Break Quizzes.
Good luck!
John Hunter
Cuestars Academy
---
Break Quizzes